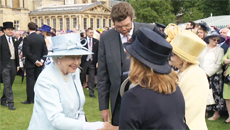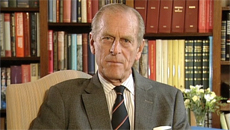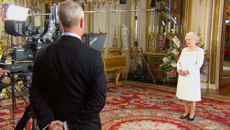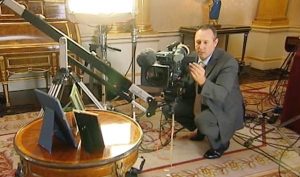 Mark Hamilton | Company Director @
BCA Film & TV Ltd.
Since his accreditation with the Royal Household in the 1990's, Mark is also known for his work with the British Monarchy. Briefly:

FILMING –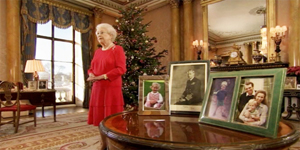 Amongst many other high profile events, banquets and concerts held at Buckingham Palace Mark has photographed The Duke of Edinburgh's 'Message to the Cayman Islands', assisted on the historic 'Live to the Nation' broadcast given by The Queen following the death of Diana, Princess of Wales and has operated on the annual, 'Queen's Christmas Message' for broadcasters SKY, BBC and ITN Productions.

ROYAL INVESTITURES –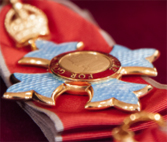 Since the conception of recording Investitures at Buckingham Palace in 1991 Mark has filmed at over 550 Investitures. He has produced revised versions of these, "Path of Honour" videos, and wrote and directed the subsequent documentary after these ceremonies were introduced to Windsor Castle in 2008. He continues to be responsible for the editorial content and refashioning of all these videos as the ceremony evolves, and those conducting and contributing in them change. In 2016 he created, 'My Investiture' as a shortened video of the Recipient's 'highlights' made available online as a streamed video.

ROYAL GARDEN PARTY –


In 2003 he wrote, produced and directed the commemorative documentary, 'Royal Garden Parties' which has since been uniquely tailored every year for each of the four Royal Garden Parties held at Buckingham Palace and at The Palace of Holyroodhouse.

OFFICIAL TOUR VIDEOS –


Mark has written, produced and directed the Official DVD's on The Palace of Holyroodhouse (2010) and Buckingham Palace (2014) for the Royal Collection, which offer an insight into the history of the buildings as well as the behind the scene preparations of ceremonial functions and state events held at these royal residences.
Royal Garden Party; Extracts


Palace of Holyroodhouse; Extracts