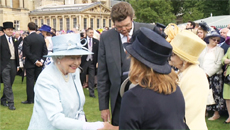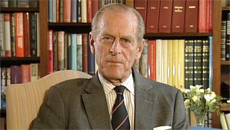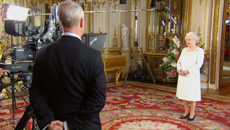 Having spent over 25 years filming for the Monarchy and Royal Household as a director of BCA Film & TV, I've been privileged to film everything from Investitures, Garden Parties, State Banquets and Commonwealth messages.
These extracts are a small example of projects I've also directed.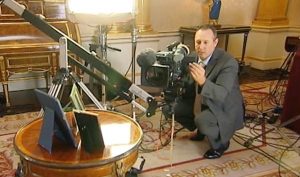 Royal Garden Party; Extracts


Palace of Holyroodhouse; Extracts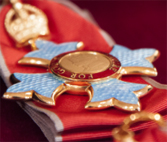 Since the conception of recording Investitures in 1991 I have attended well over 550+ Investitures (at Feb'18) at Buckingham Palace, The Palace of Holyroodhouse and Windsor Castle, and since the original Path of Honour documentary was made I have been responsible for the editorial content and refashioning of the video as the Investiture ceremony evolves, and those conducting and contributing in it change.



In 2003 I wrote, produced and directed the commemorative documentary Royal Garden Parties which has since been uniquely tailored every year for each of the four Royal Garden Parties held at Buckingham Palace and The Palace of Holyrioodhouse, and are intended for the respective guests.



I have also written, produced and directed the Official DVD's for the Royal Collection on, Windsor Castle and in 2010 The Palace of Holyroodhouse narrated by Charles Nove, which offers an insight into the preparations that take place for functions held at the Palace. Both available online and at their respective gift shops.


In 2014 I completed Buckingham Palace narrated by Andrea Simmons, which shows some of the highlights of the art and furniture on display in the Palace, presented by the Royal Collection Trust Curators, as well as behind-the-scenes footage of ceremonial and State events.
Available at the Garden Shop and Queen's Gallery gift shop, and online.