Scenes: Surveil Ski Hut and Move to Barn – (7:15)
More Clips (below)
The true story of the formation of Ian Fleming's 30 Commando Unit.
A crack team attempts to gain knowledge of German radar technology in Norway.
Filmed in UK and Norway.
Dir: Adrian Vitoria
Producer: Nick O'Hagan, James Youngs, Lex Lutzus
Giant Films | Metrodome Distribution; Super 35mm
Cast: Sean Bean, Danny Dyer, James D'Arcy, Rosie Fellner and Aksel Hennie
Cameras: ARRI LT & Moviecam Compact – Super35mm, 3-Perf, 2.39:1
Lenses: Zeiss Master Primes & 15.5-45mm zoom, 28-76mm Angenieux Optimo.
Stock: Fujicolor ETERNA 500T 8573, 250T 8553, 250D 8563 and Super F-64D 8522.
"Vitoria and lenser Mark Hamilton get bang from their limited buck in snowy Norway locations…" – Variety (May 2011)
Poster: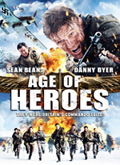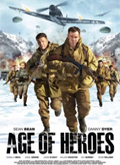 Selected Press/Links: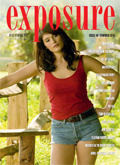 Exposure Magazine (48).pdf
"Age of Heroes" on IMDB