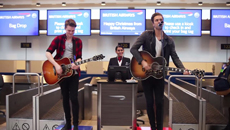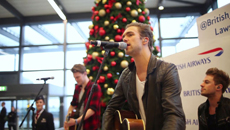 LAWSON; Filmed at London Gatwick Airport.
Dir: Robert Reina
Prod: Robert Reina | Gilrei Video Ltd; (HD)
Camera/s: Canon 5D / GoPro
British Airways wanted to treat its customers to an impromptu performance with the Pop/Rock band, Lawson.
As DoP I was asked to 'orchestrate' the camera positions, timings and movements for this 'live' multi-camera production on the busiest day for the Christmas getaway at Gatwick airport's North and South Terminal..!